Vision and Values
School Vision
We see our curriculum as a student's journey through school. At the end of that journey, when a student leaves our school in year 11, we want them to:
Have plans in place for their future.
Know how to maintain a healthy body and mind.
Have respect and understanding for themselves and others, regardless of differences.
Have productive roles as a contributing member of society.
Enjoy learning, see it as a lifelong process and have developed an enquiring mind.
Have achieved their best academic outcomes.
School Values
Our school values were arrived at in consultation with staff and students. They form the core of everything we do as a community. Staff and students are aware that we wish them to develop and promote these values.
These are our school values and how we view their meaning at Carnforth High School:
Confidence
This means that we seek to develop a 'can do' attitude. We are aspirational and believe that through hard work we can all achieve a high level of success. We are resilient and believe that we can learn from mistakes and come back stronger. We believe in ourselves and know that our community is there to support us.
Purpose
This means that we always consider what we are intending to do, why we are doing it (as well as why we are doing it in a particular way) and the potential short and long term impact this will have. We accept that if we do things without a good reason then we can't reasonably expect the best results to come from our actions. We see our purpose as always being to achieve our best in the best way possible.
Respect
This means that we respect ourselves and other people, regardless of any differences. We show respect towards others in the way we act and speak. We take responsibility for our actions and attitude. We show self-respect in making decisions that promote our personal safety, health and happiness. In school we respect that rules are in place for the benefit of the community as a whole.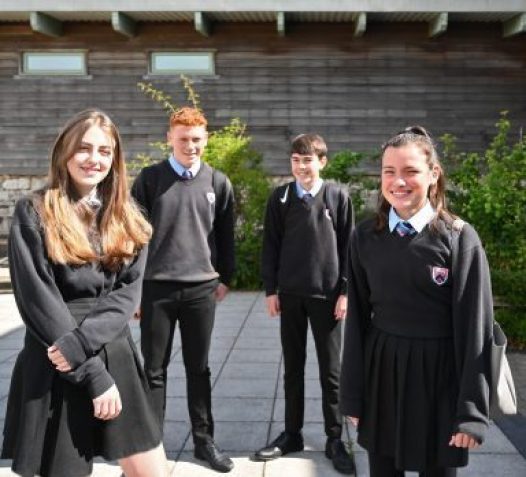 Leaders and staff are ambitious for pupils at Carnforth High School
OFSTED 2021