Extra-Curricular
We understand that a student's time at Carnforth High School is not only about the experiences they gain in the classroom. We are committed to offering students a wide range of extra-curricular activities. This includes a host of weekly activities organised by staff at both lunchtime and after school.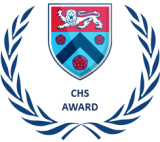 CHS Award
To encourage students to participate in extra-curricular activities and recognise student achievements outside of the classroom, we have developed the CHS award for students in Year 7 and 8. The CHS Award requires students to commit to four different elements for fixed periods of time in order to be awarded for participating in each:
• Volunteering – showing our students' commitment to support others in school and in the wider community
• Physical – where students can learn a new sport or activity at one of our many lunch or after school sports clubs, such as football, dance, badminton, rugby or trampolining, in a way that helps them stay physically and mentally fit and healthy
• Experience – where students leave their comfort zone on an out of school trip to expand their cultural capital, or time away from home on a residential experience
• Skills – where students develop sets of transferable skills and increase in confidence through participation in one of our many lunch or after school clubs, such as eco-schools club, the school news media team, chess club, write club or hairdressing club
Attendance at all CHS Award-related activities is tracked and analysed to consider how we can ensure all students access this provision. Students will work towards bronze and silver CHS Awards by undertaking opportunities in the areas above.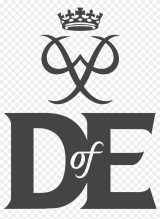 Duke of Edinburgh
To develop student's extra curricular journey beyond Year 8, all students in Year 9 are given the opportunity to participate in the Bronze Duke of Edinburgh award. This can lead to the silver and gold award in Year 10 and 11 respectively.
The Duke of Edinburgh award is:
An Adventure- The world's leading achievement award for young people
An Opportunity- Recognition of student achievements
A Challenge- A life changing programme of activities
Students need to complete 3 months in each of the key strands; volunteering, physical, skill. They also complete a 2 day and 1 night practice and qualifying expedition.
In order to give students the best opportunity to complete the Duke of Edinburgh award, we give students the chance to complete some of the different sections within school, if they wish. The volunteering section can be completed within a project in Life Skills lessons and form time. Students are also encouraged to participate in the clubs and teams within school so they can complete the award.