Ofsted
The schools last Ofsted inspection was in December 2021. The school was judged as continuing to be a good school.
For more information please read the full report below.
To view the schools previous Ofsted reports from 2017 and 2013, please click the links below.
Ofsted Section 8 Inspection 2017
Ofsted Section 5 Inspection 2013
Ofsted Parent View is a great way to share your views on Carnforth High School and help us to see what you are pleased with and identify areas where we could improve further. This survey is open at all times of the year and we would really appreciate your feedback.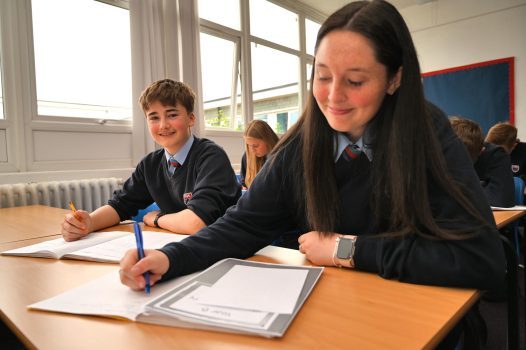 Pupils treat each other with kindness
Ofsted 2021